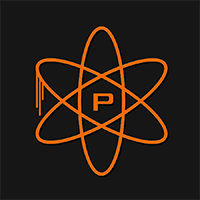 What is your Discord Name? (Include the # and numbers after the name)
omarionr#2262
What timezone are you located in?
Central Time (CST/CDT)
Are you able to troubleshoot software problems effectively?
Most definitely! I've worked with many different projects dealing with T6 since Redacted was first released, many years ago! (On PC, of course :))
Do you have a good understanding of the English language in both written and spoken form? Without a doubt!
Are you able to follow instructions and behave maturely when required? Yes sir. I am 20 years of age, if applicable.
Can you attend voice chats? (Having a microphone is preferred but not required) I have a headset, and to answer your question, yes I can attend voice chats at all times.
Can you show anything you've helped with previously? (A youtube channel, github, moderate a community, run a clan etc). To be fair, I've helped many with installing Plutonium if they were to ask me for help. Additionally, I run my own Discord server that is based on the Plutonium Project, and host my own in-game servers.
Is there anything else you'd like to say / provide? Thanks for this opportunity!
posted in Announcements